On December 20, the first hydrogen cold chain demonstration vehicle was delivered at Jiaxing Port Tingqiao North Comprehensive Energy Supply and Service Station, Zhejiang Province. The delivered hydrogen cold chain vehicle was jointly manufactured by Sinosynergy, Meijin Energy and Feichi Technology. It's another important hydrogen-powered demonstration model since the first inter-city hydrogen bus line and the first hydrogen heavy-duty truck were launched into demonstrative operation in Jiaxing. The launch of the hydrogen cold chain vehicle marked the official commissioning of the first commercial hydrogen cold chain vehicle in Jiaxing.
During the event, Meijin Guohong (Zhejiang) Hydrogen Technology Co., Ltd. partnered with Zhejiang Feichi New Energy Automobile Manufacturing Co., Ltd. and Zhejiang Jiahydrogen New Energy Technology Co., Ltd. to deliver the vehicle to Lingniu New Energy Technology (Shanghai) Co., Ltd. At the delivery ceremony, Sinosynergy and its industrial partners promised to provide all-round operation and maintenance service from hydrogen power system, complete hydrogen vehicle through hydrogen supply.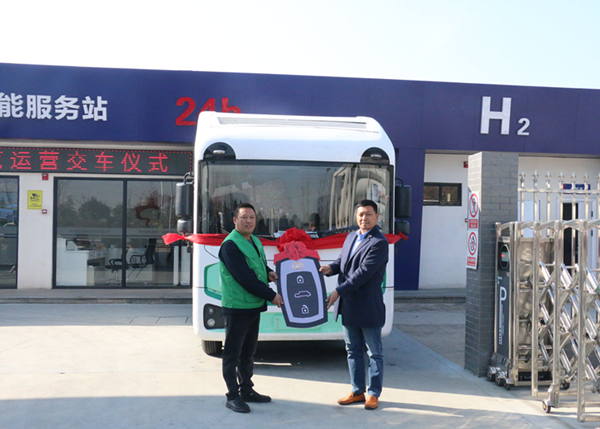 According to Li Gang, GM of Lingniu New Energy Jiaxing Office, this model features 400km range and zero emission, and meets the normal operational need in urban cold chain distribution. The vehicle is equipped with Sinosynergy's fuel cell system products, which feature excellent comprehensive performance and easy maintenance, and provide vehicles with high efficiency clean power.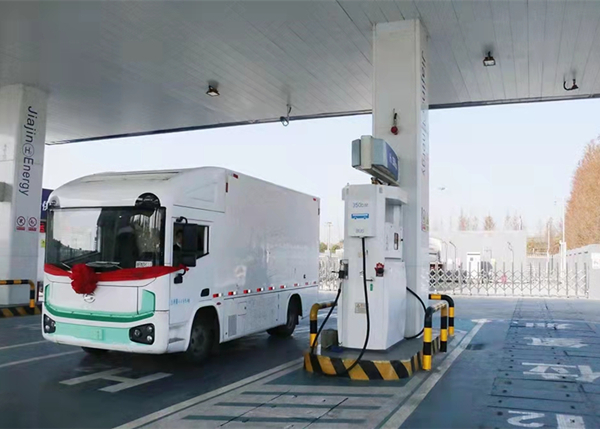 As a leading player in China's hydrogen industry, Sinosynergy has always been committed to providing the society with quality hydrogen fuel cell products and comprehensive system solutions to promote the commercialization of fuel cells in China. Sinosynergy is oriented towards the national strategic need, integrates and optimizes industrial chain resources, and unites industrial partners in in-depth regional cooperation to help the hydrogen industry to take root. At present, Sinosynergy's products are operating in 33 cities of 16 provinces to boost the high quality development of green economy in these places.
In earnest response to the State Council's Notice on the Cold Chain Logistics Development Planning During the 14th Five-Year-Plan Gua Ban Fa [2021] No. 46, Jiaxing, to realize the goals of carbon peak and carbon neutrality, is stepping up its reduction of emission and energy consumption and low-carbon transition by promoting the application of hydrogen technology in cold chain logistics.
Sinosynergy is earnest to integrate itself into Jiaxing's strategic deployment of urban construction, makes use of its natural advantage in location and deep industrial foundation in Jiaxing Port area, collaborates with industrial partners to seek and innovate new channels for zero-carbon logistics, promotes continuously Jiaxing's carbon neutrality process and green port construction, assists Jiaxing to build a hydrogen industry pilot zone that is based in the Yangtze River Delta but exerts a national influence, and contributes to the realization of carbon peak and carbon neutrality.